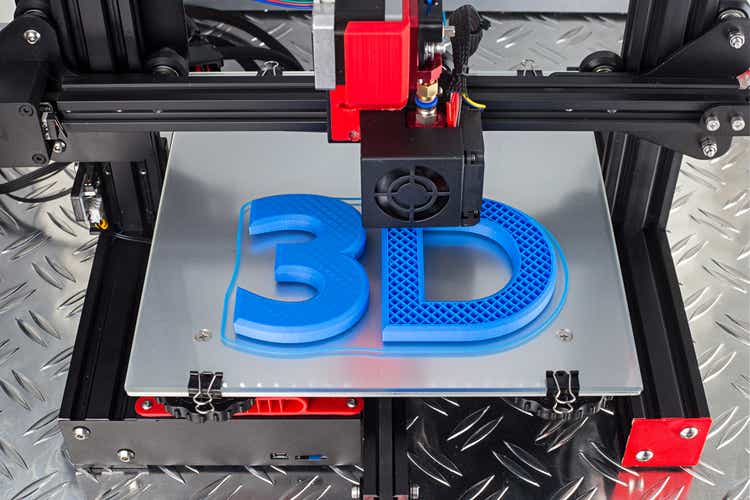 Nano Dimension (NASDAQ:NNDM) shareholders should vote to support all of dissident holder Murchinson's board nominees and for the removal of four directors, including chairman Yoav Stern, proxy adviser Glass Lewis said.
"In sum, we believe the dissident has presented several convincing arguments highlighting certain performance and governance concerns at the company, which collectively are sufficient grounds constituting a case for board-level change at Nano Dimension," Glass Lewis said in a report dated March 10 and viewed by Seeking Alpha.
The Glass Lewis recommendation follows after influential proxy firm ISS on Thursday also recommended that the four directors be removed and for a vote in favor of Murchinson's nominees. The comments also come after Nano Dimension (NNDM) disclosed on Thursday it made an unsolicited $18 a share offer for 3D printer company Stratasys (NASDAQ:SSYS), sending Nano Dimension shares plunging 11% on Friday.
"Regarding the recent proposed takeover of Stratasys, without commenting on terms, we believe the timing of this move in light of the dissident's campaign reflects a potential last ditch effort by the board to demonstrate its efforts to effect a turnaround of the company," Glass Lewis said in the report.
Nano Dimension (NNDM) didn't immediately respond to Seeking Alpha email request for comment after normal business hours.
On Friday Nano Dimension (NNDM) holder Anson Funds, which disclosed it had a 5.1% stake a 13-D filing, urged the company to halt its planned offer for Stratasys (SSYS), specifically as NNDM is engaged in the proxy with Murchinson.
"It is apparent that the board is acting unilaterally against the will of the company's shareholders, entrenching themselves and working to prevent a shareholder vote," Anson Funds Chief Investment Officer Moez Kassam said in the filing on Friday.
The recommendation by the proxy adviser come as Nano Dimension (NNDM) holders are to set to vote on the nominees at a meeting on March 20. Murchinson last month called on the 3D printer maker to hold a special meeting to remove four incumbent directors, including its chairman/CEO Stern, and install two independent board members. Murchinson is NNDM's largest holder with a 5.4% stake of last month.
Nano Dimension (NNDM) in a statement on Thursday that it "vehemently disagrees" with ISS's recommendation, adding that there's no "valid meeting" on March 20.
Some Wall Street analysts on Friday said the Stratasys (SSYS) takeover offer wasn't compelling and is lower than other recent deals in the 3D printer space.
"We do not believe the transaction price of $18.00 per share fully reflects the value of Stratasys, particularly when taking a longer-term view," Stifel analyst Noelle C. Dilts wrote note.
The decline in Nano Dimension's (NNDM) stock price following the Stratasys (SSYS) bid may indicate "dissatisfaction amongst Nano Dimension's shareholders regarding certain aspects of the offer, including, but not limited to, structure, timing and offer price," Glass Lewis added in its report.
Stratasys (SSYS) confirmed that it received the unsolicited bid and said its board will carefully review the proposal, according to a statement late Thursday.
In July Stratasys (SSYS) adopted a limited shareholder rights plan or "poison pill" shortly after Nano Dimension (NNDM) disclosed that it had a acquired a 12% stake in SSYS. The poison pill would go into effect when a person or group acquired 15% or more of the company's stock.