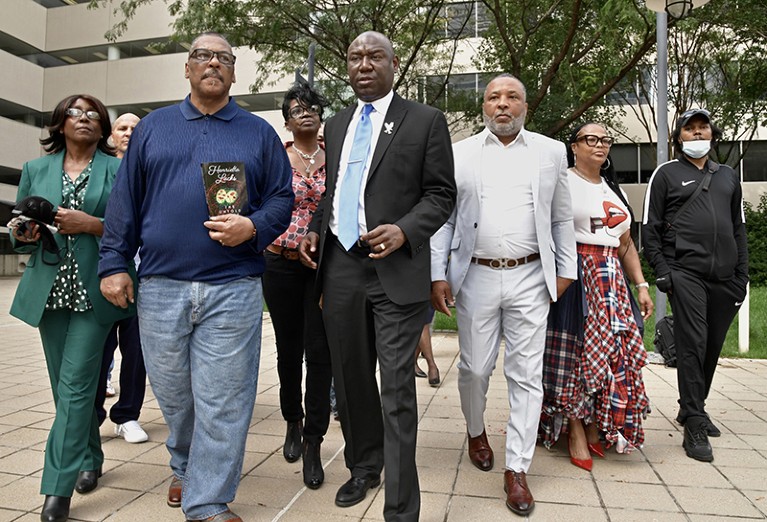 Earlier this week, the biotechnology company Thermo Fisher Scientific reached a settlement with the family of Henrietta Lacks, a Black woman who had cells taken from her without consent more than 70 years ago. The cervical cancer cells, removed during Lacks's treatment at Johns Hopkins Hospital in Baltimore, Maryland, were shared widely because of their ability to survive and divide indefinitely in the laboratory — and have led to numerous scientific discoveries. Eventually, they made their way into the hands of companies such as Thermo Fisher in Waltham, Massachusetts, which sells products derived from the cells.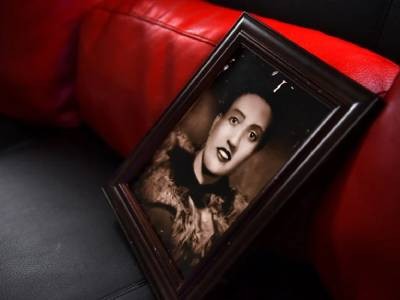 Wealthy funder pays reparations for use of HeLa cells
The settlement, which remains confidential, comes after years of research institutions and biologists grappling with how to use the cells ethically while also giving the Lacks family agency over them.
Nature spoke to legal specialists and researchers about what this settlement might mean for the scientific community, as well as for future litigation.
"It does open up a conversation about needing to know, where do things come from initially, and what if terrible and awful, horrific things happen?" says Caprice Roberts, a legal specialist at Louisiana State University Law in Baton Rouge, who submitted an amicus brief supporting the lawsuit that the Lacks family filed in 2021 against Thermo Fisher. "This case law is the precedent for that, and it's very historic for that reason — groundbreaking."
According to a press release by the Lacks family's lawyers, both parties "are pleased that they were able to find a way to resolve this matter outside of Court" and have no further comment about the settlement.
Changing a culture
The grim story behind Lacks's cells moved into the mainstream after journalist Rebecca Skloot published her book, The Immortal Life of Henrietta Lacks, in 2010. The book "shined a very bright light" on the nonconsensual removal of Henrietta's cells — which by that point had become "ubiquitous" in research — says Carrie Wolinetz, a science-policy specialist at Lewis-Burke Associates, a government relations firm in Washington DC that specializes in higher education advocacy.
The beauty of HeLa cells, as they are called, "is that they grow in almost any type of media", says Ivan Martinez, a cancer biologist at West Virginia University in Morgantown. "You can do many different types of studies with them, from basic biology experiments to understand, for instance, how chromosomes divide, to [application-based studies] like testing drugs or developing vaccines," Martinez says. They have been instrumental in at least three Nobel-prize winning discoveries, but the family was not compensated for those uses.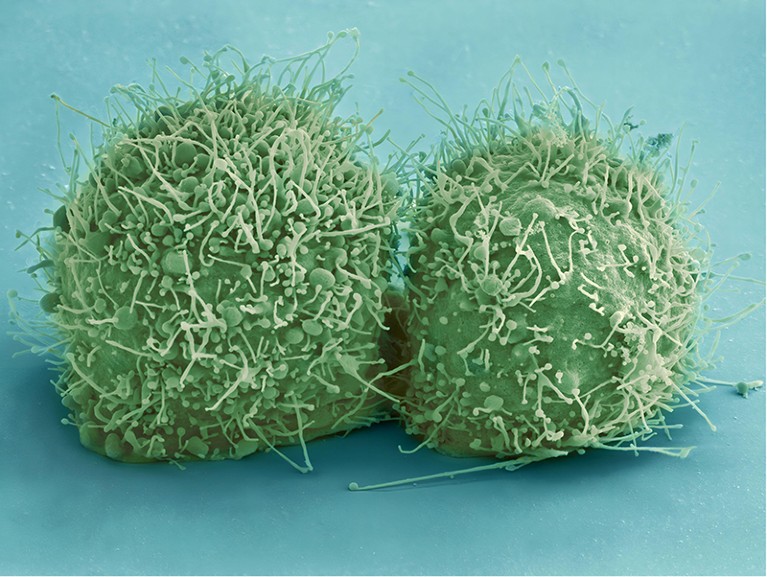 After Skloot's book circulated, institutions began wrestling with their part in the exploitation of the cells. For instance, the US National Institutes of Health (NIH), the largest funder of biomedical research in the world, opened a dialogue with the Lacks family that culminated in the decision to create a HeLa cell working group. The group would review research proposals and decide whether to give access to projects requiring the full DNA sequence, or genome, of the cells.
The creation of this group was intended to show "that transparency in and of itself was really important in terms of demonstrating respect for Henrietta Lacks's contributions and those of her family", says Wolinetz, formerly a senior adviser in the NIH's Office of the Director.
In the wake of protests over racial justice in 2020, the Howard Hughes Medical Institute in Chevy Chase, Maryland, announced a six-figure gift to the Henrietta Lacks Foundation, which was founded by Skloot and aims to provide assistance to individuals and family members who have been affected by nonconsensual medical studies. Other labs using HeLa cells have followed suit since then.
One of them is led by Samara Reck-Peterson, a cell biologist at the University of California San Francisco, in La Jolla. As her lab debated its use of the cells, "it occurred to us that we should actually talk to the family", Reck-Peterson says. "They are extremely proud of the science that had been done because of their grandmother and great-grandmother's cells, so they absolutely didn't want us to stop doing research with the cells." The lab decided to make donations for any cell line it had already created from HeLa cells and any line it would create in future.
Looking ahead
The Thermo Fisher settlement is the first of its kind.
Christopher Ayers, one of the lawyers representing the Lacks family, suggests that new lawsuits might follow. "There are other companies that know full well the deeply unethical and unlawful origins of the HeLa cells and choose to profit off of that injustice," he says. "To those that are not willing to come to the table and do right by the family, we will pursue litigation."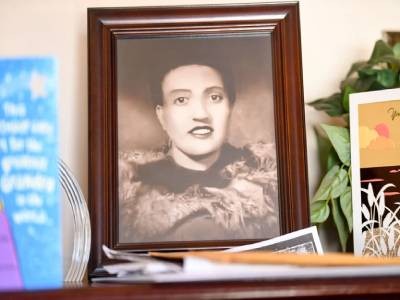 Henrietta Lacks: science must right a historical wrong
But Ayers notes that the circumstances under which Lacks's cells were taken from her are unique, and that this case's outcome might not extrapolate to others involving the use of 'medical waste' in research, for example. "Litigation on behalf of the Lacks family would not open the floodgates to litigation by others that have voluntarily donated tissue or cells for other types of medical research," he says.
Other specialists say that the case does play into a larger discussion regarding the use of people's tissue or other biological specimens in research. Much of the human tissue used in medical research is 'waste' discarded in surgery. Even if a person consents to a procedure, they should "have the legal right to decide whether to allow the use or not of cells derived" from it, says Stephen Sodeke, a bioethicist at Tuskegee University in Alabama.
Wolinetz says that even today there could be a scenario where a cell line or other sample is taken from a person and is 'anonymized' so that it isn't associated with that individual, but it leads to massive medical discoveries without the person knowing. In this case, she says it's worthwhile to set up systems to allow patients to consent to a broader use of their cells, but it would be a logistical challenge. And, she adds that researchers would want to avoid setting up any monetary incentives that would coerce people into donating samples they otherwise wouldn't.
As for what the Thermo Fisher settlement means for other companies profiting from biological specimens, it puts the onus on them to do their due diligence on how ethically their samples were sourced — even if they didn't collect them, Roberts says.