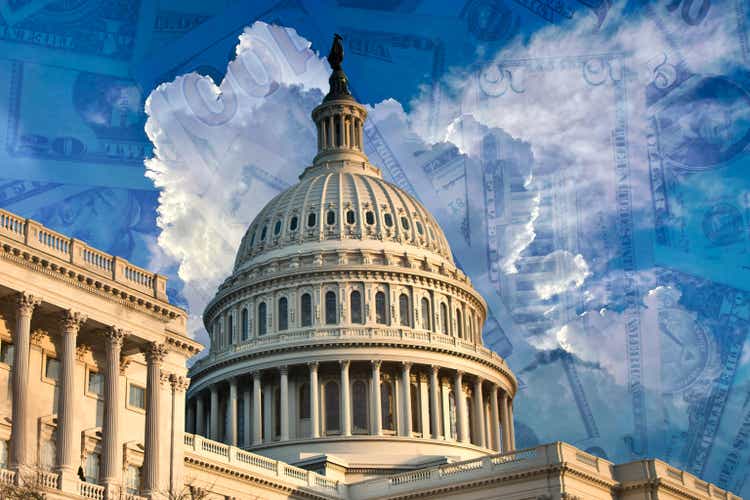 Debt talks appear to be nearing the end amid reports that a potential deal would raise the U.S. government's $31.4T debt ceiling and limit spending on most items for two years.
Republican negotiators have reportedly agreed for a smaller 3% increase in defense spending. Non-defense discretionary spending is expected to be maintained at current levels.
The White House is mulling cutting back on increased funding for the Internal Revenue Service, Reuters reported, citing an unnamed official.
The deal would cut $10B from an $80B budget increase for the IRS that was planned under the Inflation Reduction Act to target wealthy individuals, Bloomberg reported, citing unnamed sources.
Earlier on Thursday, U.S. Representative Kevin Hern (R-Oklahoma), who leads the largest Republican caucus, said a deal is "likely" by Friday afternoon.
In the meantime, the Biden administration is said to be considering a 2011-era contingency plan, under which payments would be made to the Treasury no sooner than the day before they're due.
Dear readers: We recognize that politics often intersects with the financial news of the day, so we invite you to click here to join the separate political discussion.
More on the Debt Ceiling
Rep. Hern sees a debt ceiling pact 'likely' on Friday afternoon
Biden administration turns to 2011-era contingency plan
U.S. Debt Ceiling Game Of Chicken And Default Risk