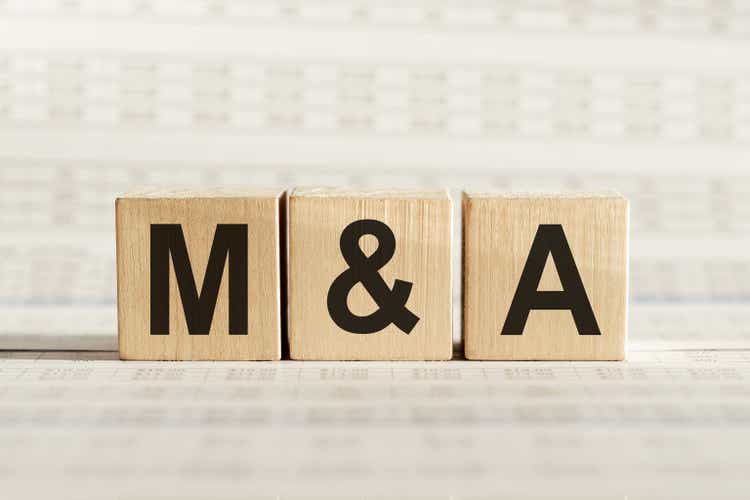 Life sciences company Danaher Corporation (NYSE:DHR) has expressed interest in acquiring the contract manufacturer Catalent (NYSE:CTLT), Bloomberg reported Saturday, citing people familiar with the matter.
According to the sources, the recent moves by the Washington-based company have valued Catalent (CTLT) at a significant premium. It is unclear how Catalent (CTLT) will respond to Danaher's (DHR) overtures or if it is interested in a takeover offer.
A deal between the two companies, which played a key role during the pandemic, is not imminent, the people said, asking for anonymity as the matter remains private.
"As a matter of company policy, Catalent does not comment on market rumors or speculation," a company spokesperson said, while Danaher (DHR) didn't immediately respond to a request for comment.
Catalent (CTLT) helped produce COVID-19 vaccines as a contract manufacturer for companies such as Moderna (MRNA) and Johnson & Johnson (JNJ) during the pandemic.
After surging in value during the initial stages of the pandemic, the company shares have lost about 60% since September 2021 peak.
Meanwhile, Danaher (DHR) has yet to announce a major M&A transaction since 2021, when it acquired Aldevron, a privately held company focused on producing nucleic acids and proteins, for $6.9B in cash.
Seeking Alpha contributor, Felix Fung argued recently that Danaher's (DHR) "latest earnings show very little top-line growth and (its) guidance indicates a further slowdown in overall growth due to strong headwinds from COVID-related products."